Recipe: Quick and easy appetizers to complement your BBQ
Hi all! Today we bring to you the best selection of delicious and easy to make appetizers. They don't take too much preparation time in the kitchen, which is perfect because you will have more time for your guests and your barbecue.
Sometimes we want something tasty to surprise our guests, but don't have enough time to be the best host. Day to day we are in a hurry, work, kids, house, family. There is not enough time to be all we want to be. But we have to priorize. What's more important for my life? Who's the person I want to become?
Maybe we want everything! That's the moment when you can choose this kind of recipes: delicious and quick, very quick!
Dare yourself to prepare them and surprise your guests!
Part 2: Here
Asparagus and bacon skewers.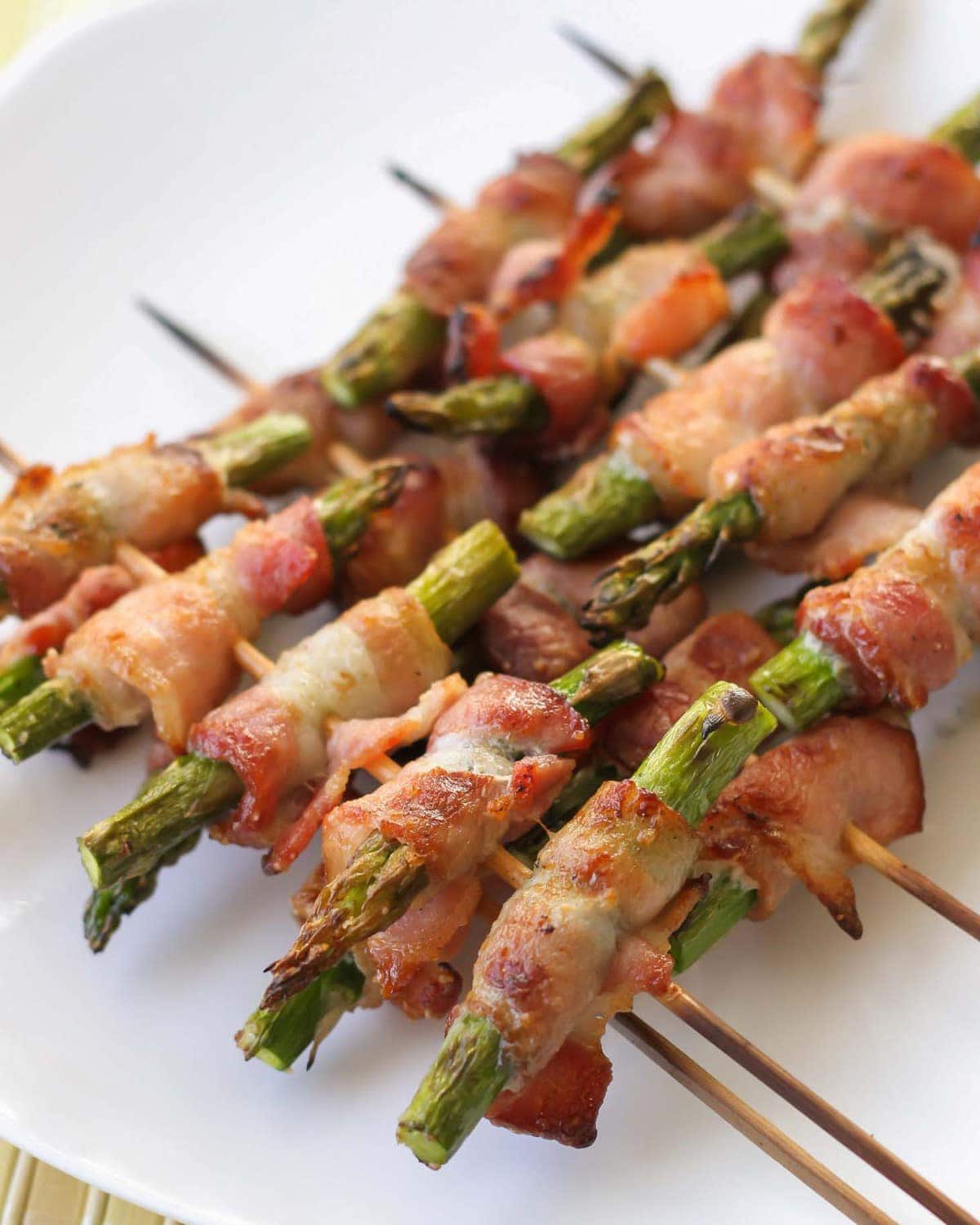 INGREDIENTS:
Asparagus**.
Bacon.
Parmesan cheese.
Olive oil.
PREPARATION:
Cut the thickest part of the asparagus and throw it away. Then cut the asparagus and bacon on half.
Wrap a piece of bacon around each asparagus.
Dress with olive oil and parmesan cheese.
Place the pieces of asparagus on each skewer.
Grill until bacon is cooked.
** We don't determinate the quantity of asparagus because each pack has different units according to the asparagus size.
REMEMBER THAT YOU CAN USE YOUR GRILIER GOURMET BLOCKS TO MAKE THIS RECIPE TASTE EVEN BETTER.
---
Rainbow veggie pinwheels
You can get creative with this recipe, adding or removing what you don't like, or simply using what you have on the fridge.
INGREDIENTS:
4 large tortillas
⅔ cup whipped cream cheese
Herbs to taste
½ cup julienne red pepper
½ cup julienne carrots
½ cup julienne yellow pepper
½ cup spinach
½ cup red cabbage strips
1 cup cooked chicken strips (optional)
PREPARATION:
Mix cream cheese with the herbs.
Spread the cream cheese over the tortillas.
Lay out the veggies and chicken, leaving a border on all the tortilla sides.
Roll up each tortilla and cut into pinwheels.
---
Roasted Brussels sprouts with garlic mayonnaise.
A delicious way to eat Brussels sprouts.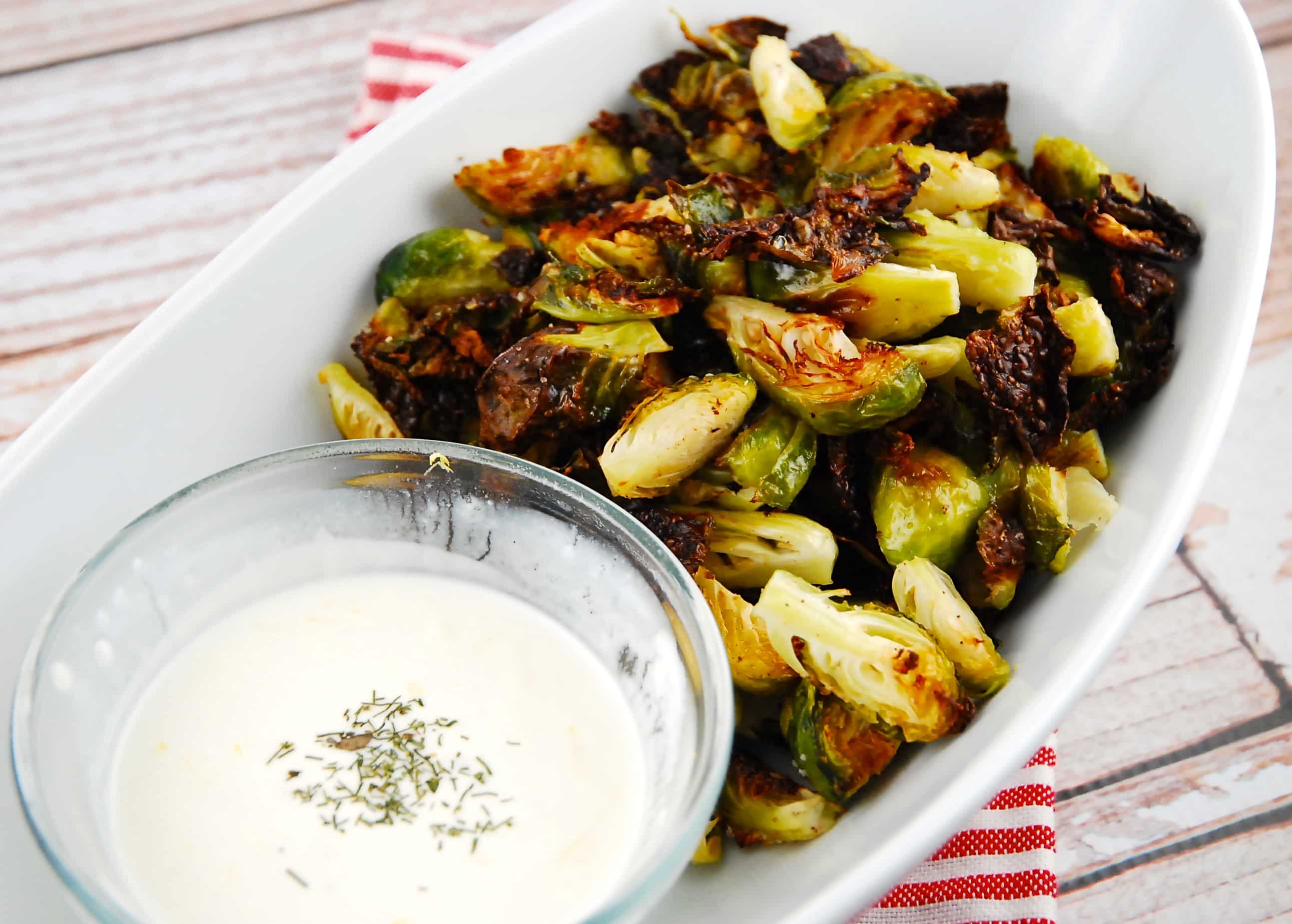 For the Brussels sprouts:
1 pound Brussels sprouts
2 TBSP olive oil
Salt and pepper
For the garlic mayonnaise:
⅓ cup mayonnaise (bought or homemade)
2 TBSP lemon juice
2 garlic cloves, minced
2 cooked bacon strips, finely chopped
1 TSP mustard
PREPARATION:
Preheat oven to 350ºF.
Clean and cut in half the Brussels sprouts.
Place brussels sprouts on a sheet pan. Drizzle with oil, salt and pepper.
Bake for 30 minutes or until they get done.
While the Brussels sprouts are baking, prepare garlic mayonnaise mixing it in a bowl with all the ingredients.
Transfer to a serving dish and use a small dip recipient for garlic mayonnaise.